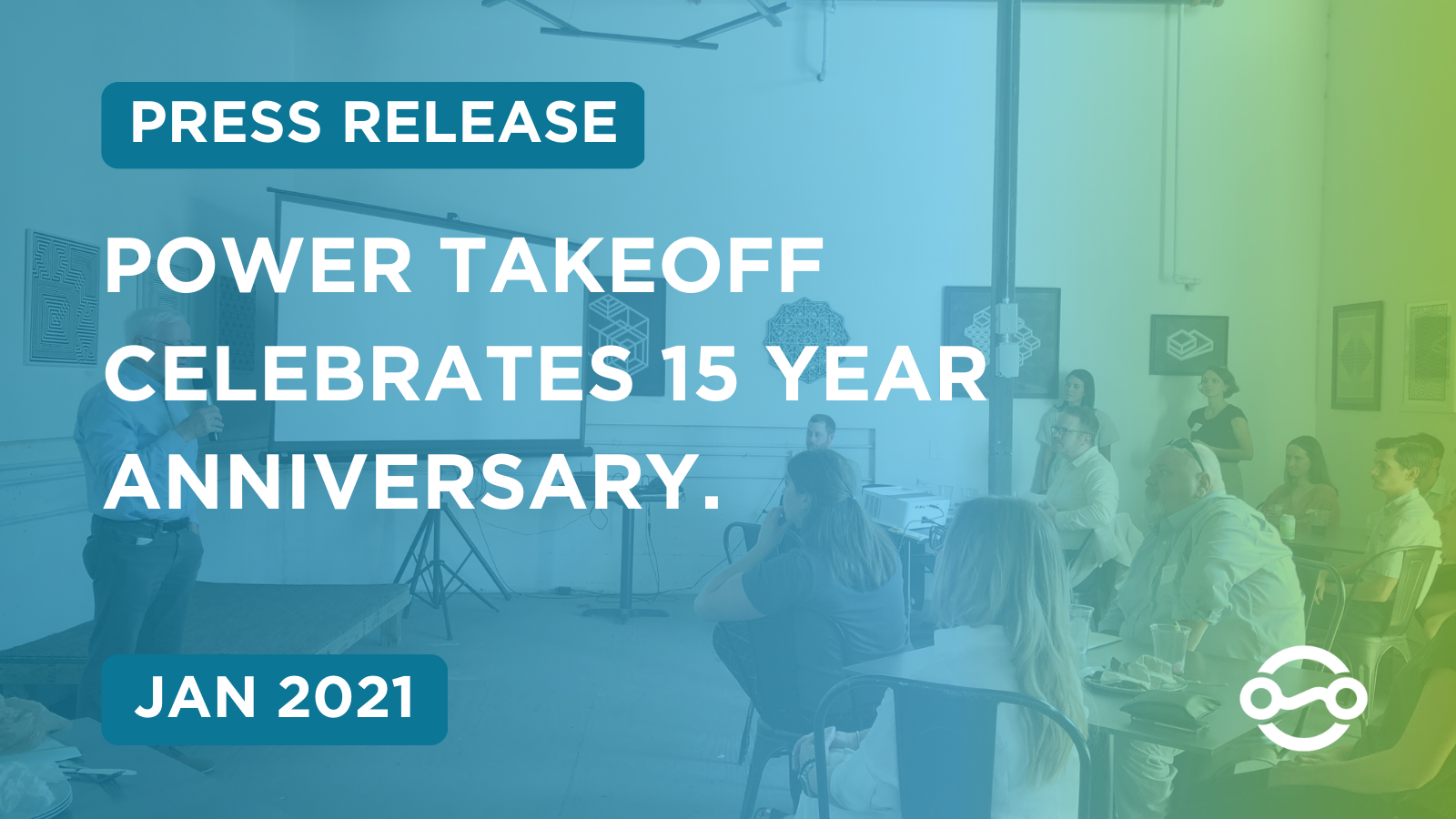 Power TakeOff Celebrates 15 Year Company Anniversary
Last month, the Power TakeOff team celebrated 15 years of providing energy efficient solutions to businesses across the U.S and Canada. In Denver, we were lucky to be joined by some of the original founders as we recognized the achievements and growth of our team and services. What began with four individuals passionate about shifting the way customers view their energy data, has now grown into a company of 73 employees with a portfolio of programs and software that is revolutionizing the marketplace for non-residential energy efficiency programs. See our most recent press release on Utility Dive.
Over the course of 15 years, Power TakeOff's data-first ethos paved the way for virtual engagement. From our first Energy Intelligence Software, to our Virtual Commissioning™ (VCx™) energy efficiency program and Advanced M&V methodology, we have achieved savings for business customers across 18 utility partners. Even during the COVID pandemic, Power TakeOff was able to support small businesses and public institutions through virtual offerings in an award-winning Community Assistance Service pilot with ComEd. As Power TakeOff continues to expand, we are grateful to have a growing team of climate professionals working every day to give back to communities and make the environment a better place. 
As we look to the next 15 years, Power TakeOff continues to focus on offering new partnerships with utilities and expanding our services. In 2022, Power TakeOff is on track to reach over 50 GWh in savings for our utility partners- accelerating our vision to create an energy efficiency future for people and the planet. 
Make sure to follow us on Linkedin to see our company updates and achievements.