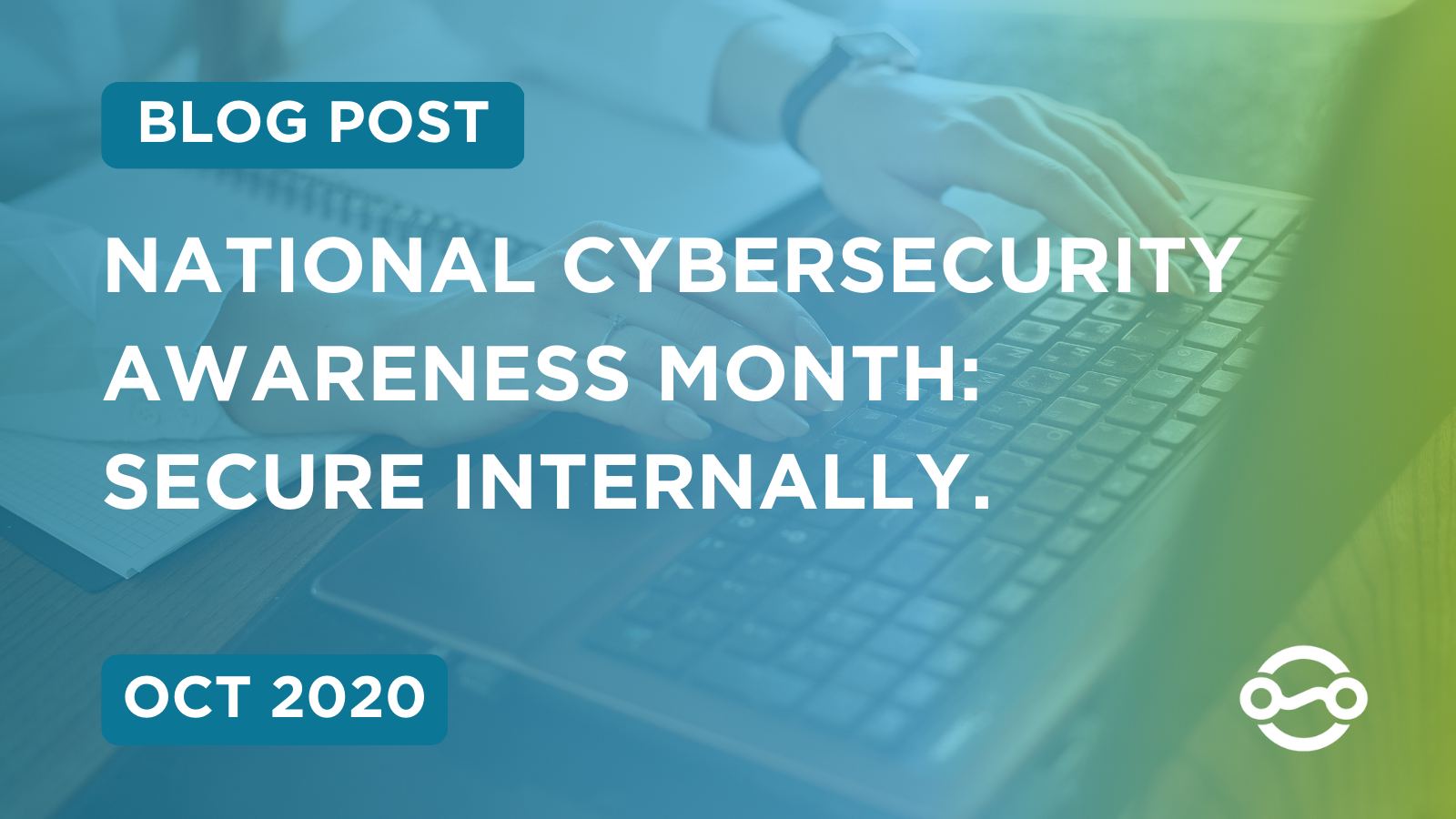 National Cybersecurity Awareness Month: Secure Internally
In recognition of National Cybersecurity Awareness Month, Power TakeOff is helping to promote security awareness by sharing some of the measures it takes as a company, both internally and externally, to reduce cybersecurity risks and protect our customers and employees from online threats. For instance, Power TakeOff annually performs business continuity and disaster recovery plan testing at all of its office locations. When COVID-19 began to impact the workplace, Power TakeOff was able to easily and securely transition to remote work environments across the United States and Canada, according to plan and tests. For our clients, this has meant a seamless program and service delivery experience, even in light of COVID-19 Stay-At-Home and Safer-At-Home orders. Use of dedicated and secured VPNs, end-to-end data encryption in transit and at rest, leveraging secure cloud systems and ensuring no customer data is stored on local machines are a few of the many ways Power TakeOff ensures work location flexibility without compromising its high data security standards.  
Power TakeOff's Chief Operations Officer, Kevin Martin, remarked on the importance of cybersecurity measures for our work, "Data security is paramount. As a company that relies on data to offer its services, Power TakeOff puts cybersecurity first to earn and maintain the trust of our clients. Throughout the year, we continually reassess risks and constantly improve our security systems to implement security best practices and stay ahead of new threats. We are committed to regular staff cybersecurity training, constant monitoring of our security controls, and undergo routine auditing by our clients and third-party personnel to ensure we are meeting our high security standards."
In case of cybersecurity attacks or critical system emergencies, Power TakeOff includes annual Incident Response Testing to the portfolio of security measures taken in case of compromised or offline systems. Building redundancies into our systems, protecting against known threats, and routinely testing our systems go a long way to ensure security and stability. Power TakeOff also retains third-party experts to assess the company's security controls and ensures they are meeting current cyber security standards as part of Power TakeOff's annual SOC 2 Type 2 security audit and certification. 
To learn more about National Cybersecurity Awareness Month, and access resources to learn more about the importance of protecting your organization from cybersecurity threats, you can visit the NCSAM website: https://www.cisa.gov/national-cybersecurity-awareness-month-resource