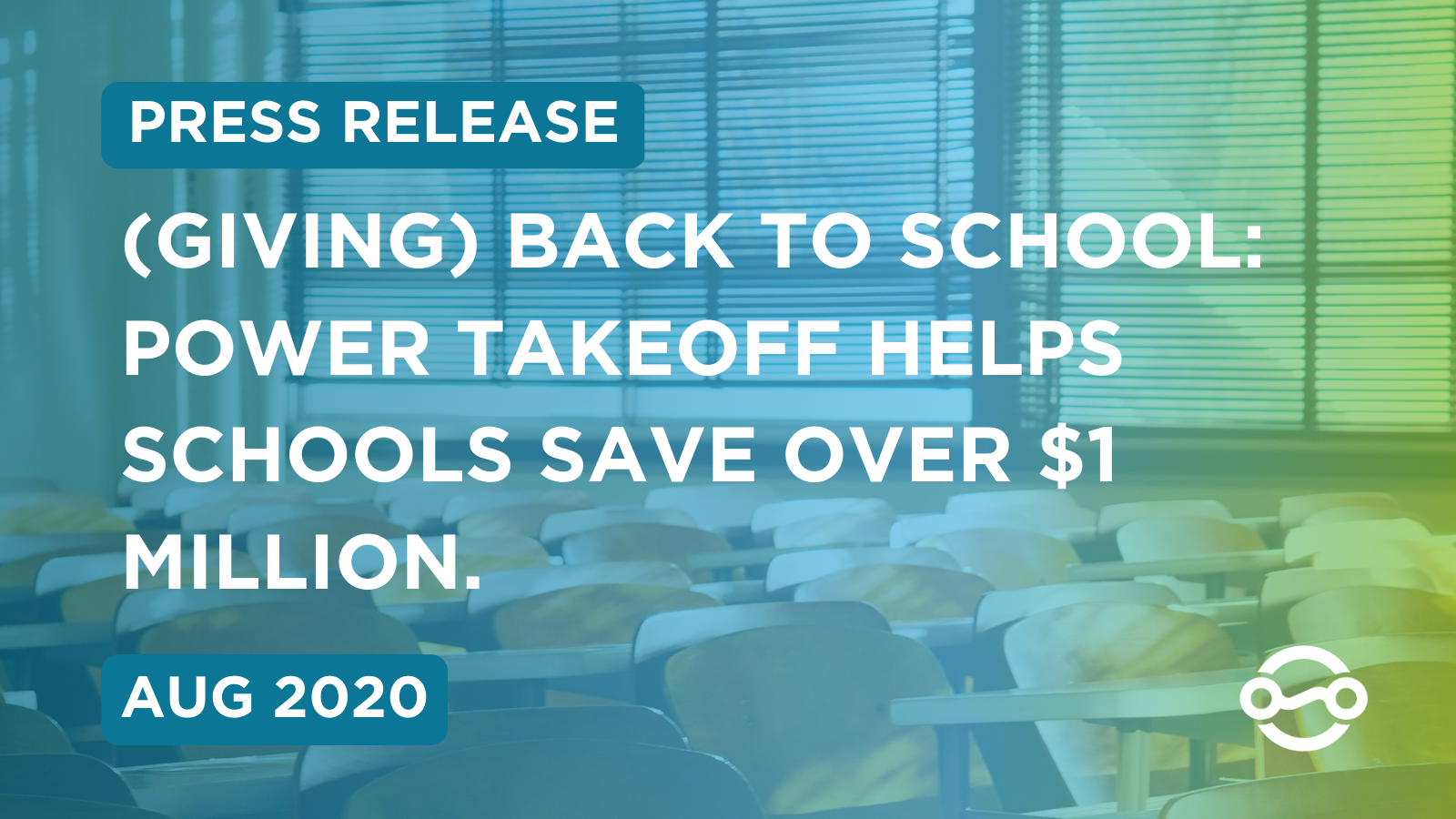 (Giving) Back to School: Power TakeOff Helps Schools Save Over $1 Million
Power TakeOff is known for its ability to promote energy savings in the small and medium businesses, but did you know the company also helps schools with their energy savings? This year, as the school season steadily approaches, energy managers are giving back to their district by participating in Power TakeOff's Virtual Commissioning™ (VCx™) Program across numerous utility partners. 
Power TakeOff has a dedicated Schools Engagement Team that helps identify savings opportunities, which can lead to tens of thousands of dollars saved annually. Best of all, the money saved can go back into other school programs, making it a win not only for the energy managers, but also for the staff, students, district, and greater community.
Since VCx™ launched in 2017, Power TakeOff has worked with 158 schools to help save a verified cumulative of 12,253,605 kWhs which amounts to an estimated $1,090,570 in savings over the past three years.
Malinda Threadgill, Schools Specialist with the Schools Engagement Team, says these numbers help reassure that she is doing the work she feels she was destined to do, "Could there possibly be a more rewarding means of making a living than by helping to enhance education while also curbing the demand on our world's natural resources? I go to bed every night with the belief that I have done my best to make the world a better place for not only my grandchildren, but, hopefully, for those generations to come as well."
Although no one on our team will be going back to school this fall, we will do our part in giving back to schools through the VCx™ program. If your school is interested in working with our Schools Engagement Team, call or email us to learn more.