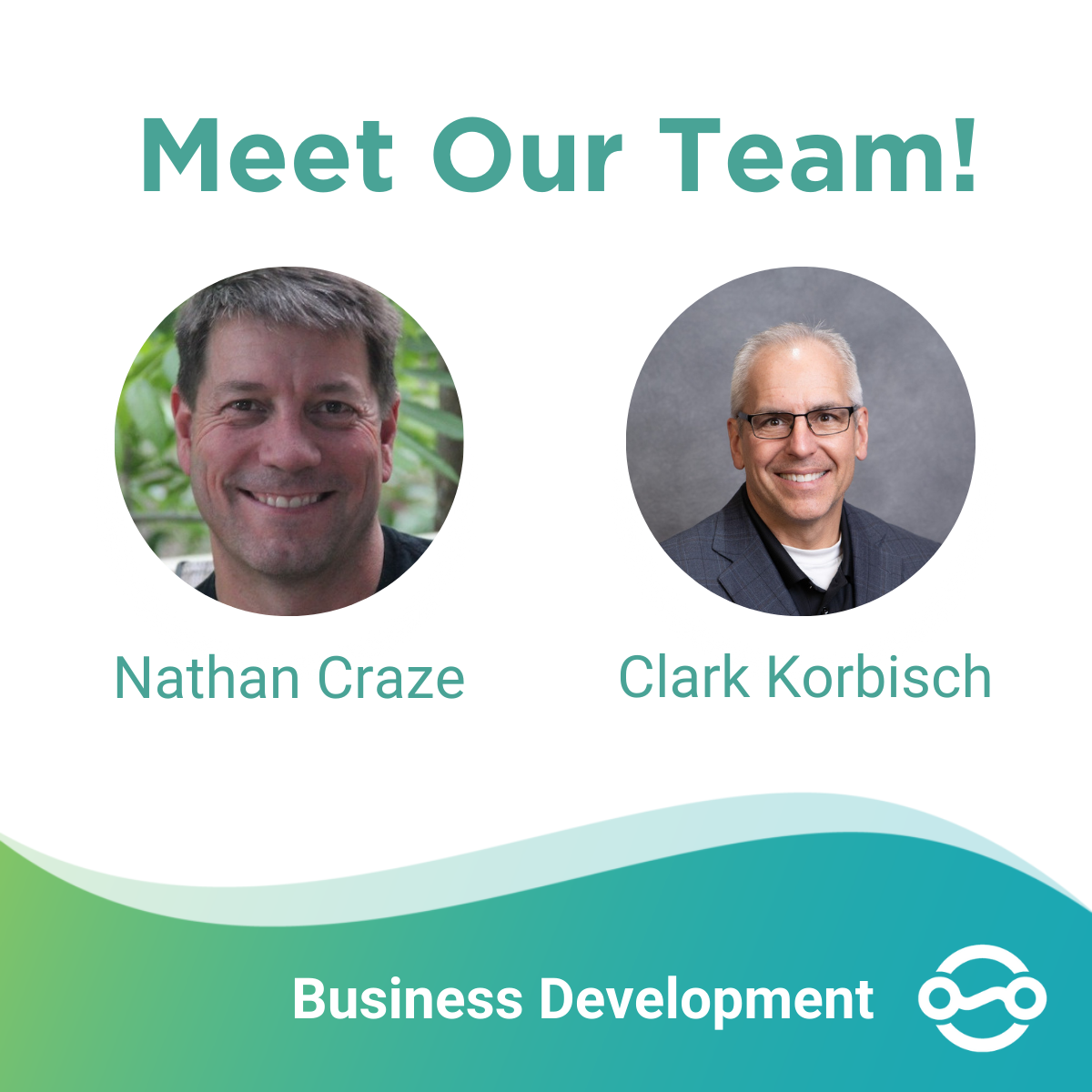 Meet Our Team: Business Development
With the fall season quickly approaching, the Business Development team at Power TakeOff is preparing to attend conferences across the nation. Before these exciting conferences start up again, our team wants to thank Nathan Craze and Clark Korbisch for their hard work and leadership at these events. 
Nathan and Clark have both been in Business Development at Power TakeOff since 2019. Although they have their hands in many different projects, their daily tasks include researching industry news affecting energy efficiency, networking and engaging with prospective utility partners, developing proposals, researching regulatory filings, and attending program management meetings with existing customers.
Nathan Craze, Senior Manager of Business Development, lives and works in Colorado. He spends the majority of his time outside of work, playing (and watching his kids play) soccer, camping, fishing, snowboarding, and hanging out with friends. He says his family is the most important circle in his life.
"During the last 10 years working in the energy efficiency industry, almost all the utilities were looking for an innovative solution that engaged their small and medium-size business customers…and they wanted the vendor to put their money where their mouth was.  Make it pay-for-performance.  Power TakeOff addresses exactly what utilities have been asking for all these years." – Nathan Craze
Clark Korbisch, Senior Director of Business Development, enjoys running, hiking, auto repair, and home construction. Armed with an engineering degree, Clark has enjoyed a 30-year career in the energy space, starting out as a distribution engineer and then on to roles in smart meters, building automation, energy storage, demand response, and energy efficiency.
"After working in a number of startup companies that struggled with either technology, their business model, or impatient investors, Power TakeOff checked the box on all these factors. My favorite part of the job is working to define a scope of work that best satisfies the needs and priorities of each utility prospect. I enjoy learning from utility experts openly discussing and sharing best practices and lessons learned." – Clark Korbisch
Meet the business development team at our upcoming SMB Customer Engagement Roundtable! Join us on October 14th, 2021 at 10:00 AM MT for a moderated discussion with utility program managers from across the U.S., evaluating challenges utilities face to engage SMB customers; from regulatory barriers to customer experience, marketing, and program delivery.
When asked why he's excited about the webinar, Nathan Clark said, "People in the utility industry are good people.  It's nice to go to a conference and see so many familiar faces and catch up on life.  It's just an added bonus to work with so many fun and intelligent colleagues. I'm excited to see a bunch of different utilities attend looking to better engage with these hard-to-reach customers and I look forward to hearing their questions/comments."