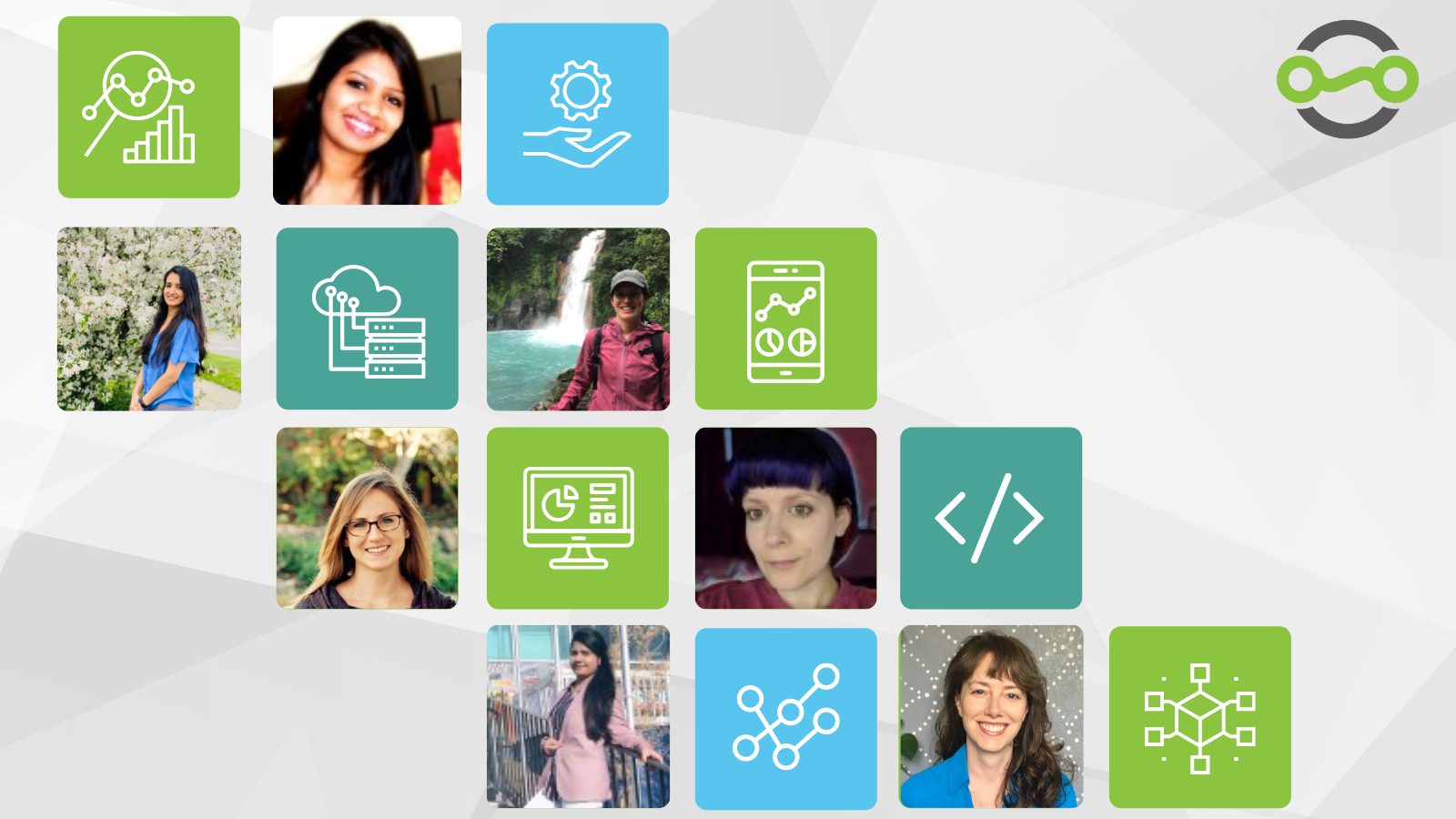 Meet Our Team: Women in Software
We have said it before, and will say it again: Power TakeOff runs on #GirlPower. This month, we wanted to recognize the talent of the women on our software and product development teams, whose work powers our products and breaks down barriers to gender equality in the tech industry. To celebrate their hard work, we are featuring a couple of these amazing employees in our August blog: Meghan Sposato, Senior Analytics Developer, Shivangi Mistry, Quality Analyst, and Sam Lepore, Product Manager. From software automation testing to developing projects and pilots with data exploration and analytics modeling- these women create new features and improve the experience for users of our Utility Intelligence Platform.
Meghan Sposato is an environmental engineer and data scientist with an energy focus. She has been working in the energy industry for the past seven years and is an R coding enthusiast who is exploring Power BI dashboards to showcase energy efficiency insights. When asked about her favorite part of working at Power TakeOff, she said; "There are a lot of passionate and hardworking people here. More specifically there are many successful and inspiring women in leadership." When asked about her passions, Meghan said, "combining my energy engineering experience with analytics for data exploration, to develop and contribute to energy modeling, and create insightful visualizations and reports for internal and external viewing." 
Shivangi Mistry, our Quality Analyst, joined us in February 2020. She believes in living dreams and working hard to achieve her ambitions. Shivangi loves to learn something new every day.  She has already explored Robot, Cucumber, Mocha + Chai Jasmine + Karma + Protractor frameworks and is now learning about Cypress and Applitools! When asked about her favorite part of working at Power TakeOff, Shivangi said, "The work challenges I face every day push me to learn something new every day. By the end of the day, I get the satisfaction of doing something worthy of my time." Aside from learning and working, she loves to explore new places, cook, go shopping, sing, and watch television.
Sam Lepore is a product manager working remotely from San Diego but originally from the East Coast! Sam worked in Demand Response for 9 years focusing primarily on data quality and data management. She then started her career in operations, eventually becoming manager of an operations and data quality/analytics team before moving to product management 2 years ago. When asked why she chose to take her talents to Power TakeOff, Sam said, "I always wanted to stay in the energy industry but what ultimately made me choose Power TakeOff was the culture. Everyone I talked to during the interview process was incredibly enthusiastic about the work that they were doing on a day-to-day basis and really seemed to believe in the company's direction. Working at a mission-driven company is important to me and it's very clear on a daily basis how I can relate my role back to some sort of impact that the company is having." Outside of work, Sam enjoys hiking, traveling, and cooking. She has a puppy and loves running and taking her on adventures.
Thank you to our women in software. You inspire us every day!