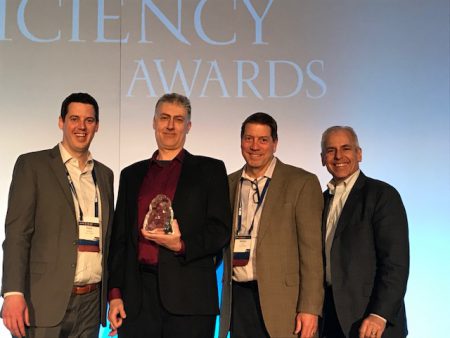 Thank You MEEA & ComEd
As previously announced, Power TakeOff in partnership with ComEd, was recently awarded the Inspiring Efficiency Award for Innovation by MEEA. Peter, Nate, and Clark attended the Midwest Energy Solutions Conference by MEEA in Chicago to accept the award with our partner ComEd Sr. Program Manager Rick Tonielli. Rick gave an excellent acceptance speech about the impact and benefit the VCx™ Program has had with local small and medium businesses including many schools and local municipalities.
You can read more about the award on MEEA's Conference webpage here which includes a video about the VCx™ Program that ComEd created to highlight a local participant.