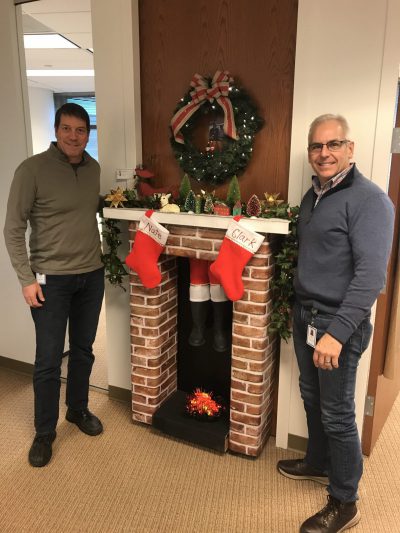 Door Decorating Winners
In the spirit of the holidays and to brighten up our Denver office space, the team held a door decorating competition in lead up to the company's holiday office party. Competition was fierce and impressive as numerous teams put forth clever and detailed displays.
As voted on by the families of staff at the party, Nate and Clark were awarded a much deserved first place, followed very closely by Chris and Natalie with a company themed design along with Hannah and Karen with an industry themed design as runner ups.
Happy Holidays and New Year to everyone. We have much to be thankful for in 2019 and look forwarded to an exciting year ahead.